Inky Ramblings from my moment in history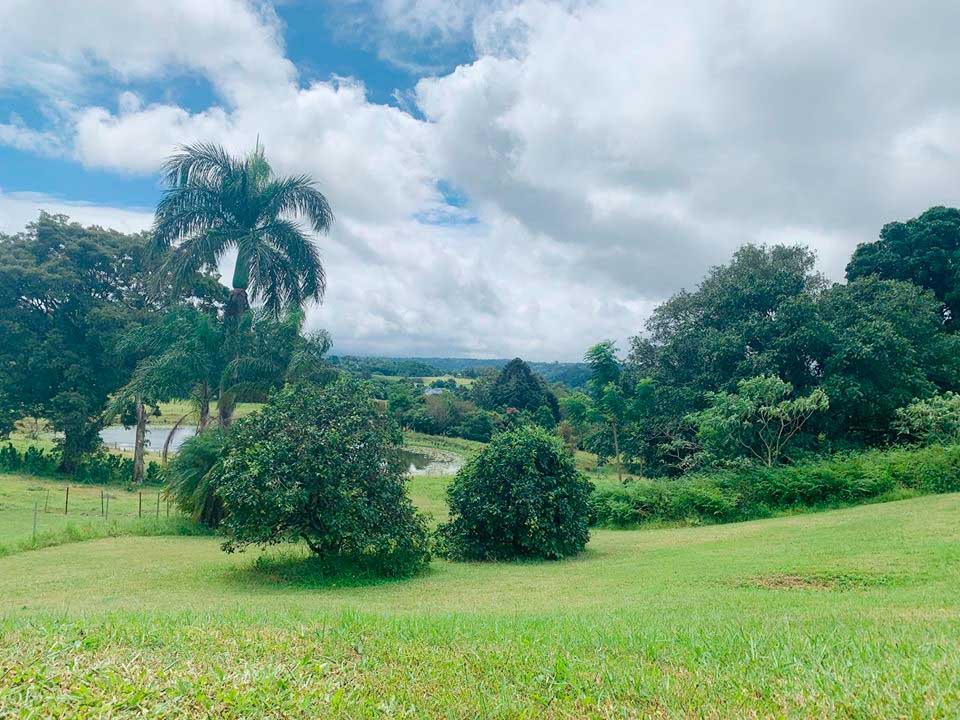 WOW what a year this is turning out to be! After the start with the fires, who in their wildest dreams could have imagined whats unfolding now? In spite of whats happening at the moment, I hope this email finds you well and healthy – both mentally and physically!!
I don't know about you, but I'm finding it really hard to focus on anything for any length of time. I sit, then I need to stand up. I walk around, then I have to sit down. I start to work on something, then my mind takes me somewhere else. I am normally a pretty focused person, but I am struggling at the moment, as I'm sure so many of us are.
I have stopped watching media updates as much as possible, and I've found that when I give myself a solid break from the media, I forget about what's happening out there. The overwhelm lifts and things feel normal, for a few moments.
I'm fortunate to live in a beautiful part of the world where there is space and green and nature around me. Nature is my regular creative inspiration go-to, and she now provides me with more respite than I thought I would ever ask of her.
The picture above was taken looking down the back of our block. We live on 1 acre and overlook 100+ acres of pasture and rolling hills. There is a large dam, providing water supply to the Sunshine Coast,down below the ridge in the background. If you know Maleny, that is Montville on the far ridge. I am privileged to live in such a beautiful area with such an outlook and so much space.
I have been feeling moments of fear and anxiety and calm resignation that this situation is bigger than any of us, and the worst of it is still ahead of us. But today I'm feeling sad. Sad that there are so many people sick, and if not sick, hurting due to financial hardship and uncertainty like nothing we have experienced before. Family, friends, strangers. Its hard to sit, powerless to help, and watch the struggle and the pain.
The virus will pass. Then it will probably come back again. Who knows what the long term economic implications will be? Both are slightly terrifying.
What I do feel however is the only way we are ALL to get through this is if we rally as a Community. Forget politics and he-said-she-said and they-should-do-blah-blah. If everyone can remember we are part of a Community, then act to preserve, help, protect and grow, hopefully we'll ALL come out of this the other side healthy, stronger, compassionate and more resilient than we ever gave ourselves credit for.
Stay safe and well everyone!! And in any way that you can, as often as you can … keep creating. We are creative creatures – arting, cooking, building, writing, imaginging, designing. It feeds our soul. And when we feed our own soul, we can help others feed theirs too.
With Inky Love, Kim
❤️ ? ? ? ? ?
But wait, there's more …
Self-isolation activities
I wanted to re-share some monoprinting sequences I have shared before … they are easy to do at home – and lets face it, we all need some creative respite. I'll be adding some more monoprinting sequences over the next few weeks. Click through the images/links below and follow the steps to some fun, simple monoprinting … no mistakes, no 'right' or 'wrong', just creative fun.
And if you don't have access to a gelatin plate, just use a sheet of glass or perspex, ceramic tile, any flat surface!
Quite literally, fun for the WHOLE family. All ages. No experience necessary!
Gel Plate Printing Tip – printing a white silhouette
Deceptively simply with sooooo many options around how to tweak the sequence to make it your own. All you need is a gel plate (or flat surface), some paint and plants/stencils/items to create marks and shapes on your gel plate.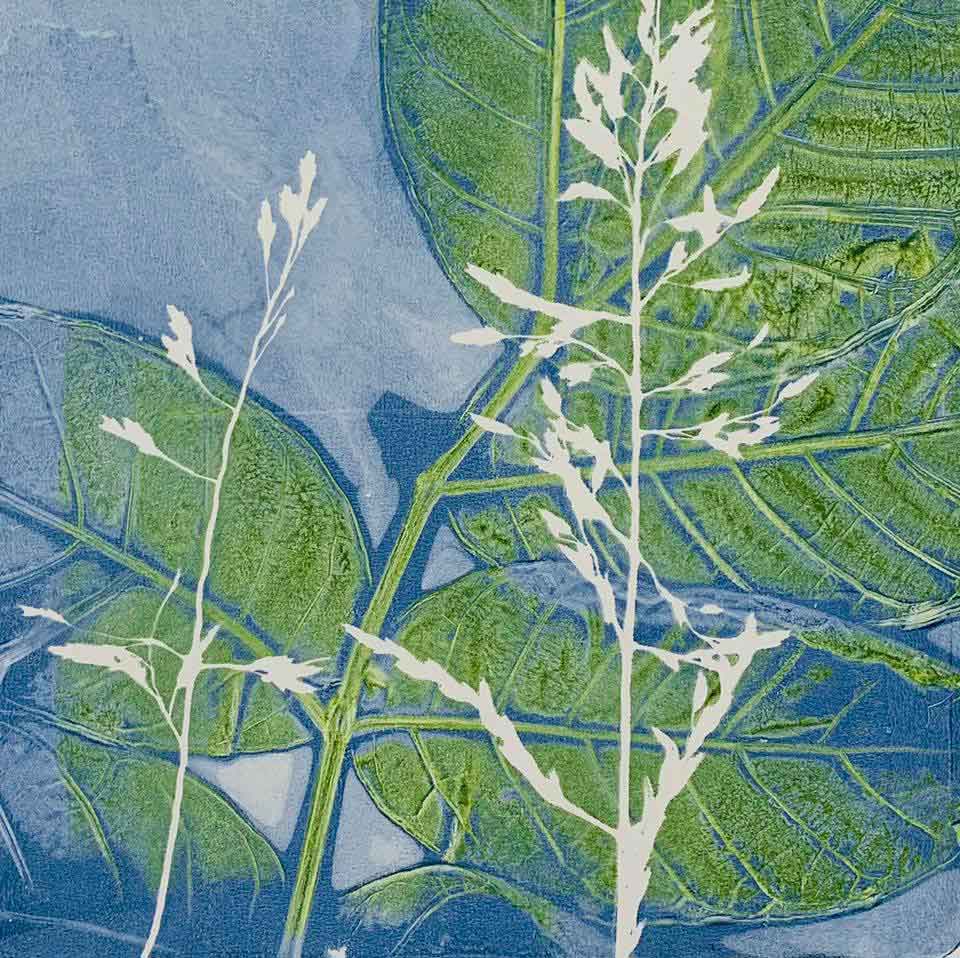 Gel Plate Printing Tip – printing a mountain range
Who would have though you could achieve such an effect with torn paper! This is one of my favourite gel plate sequences. Once you have the hang of it, mix it up and make it your own!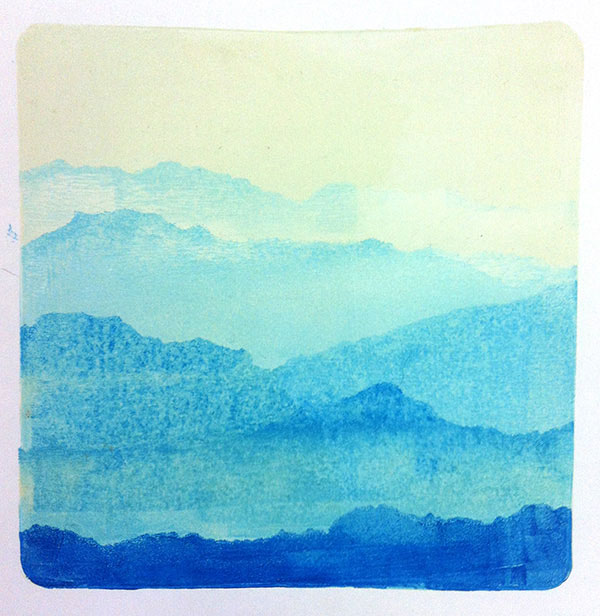 DIY Gel Plate Recipe
Don't have a gelatin plate? Don't despair … make your own! All you need is glycerine, gelatine powder and water. You can make it without glycerine, just keep in mind that it will need to be refrigerated, and only last about a week.