Beerwah Rising – Local Artist Local Content 2018 Finalist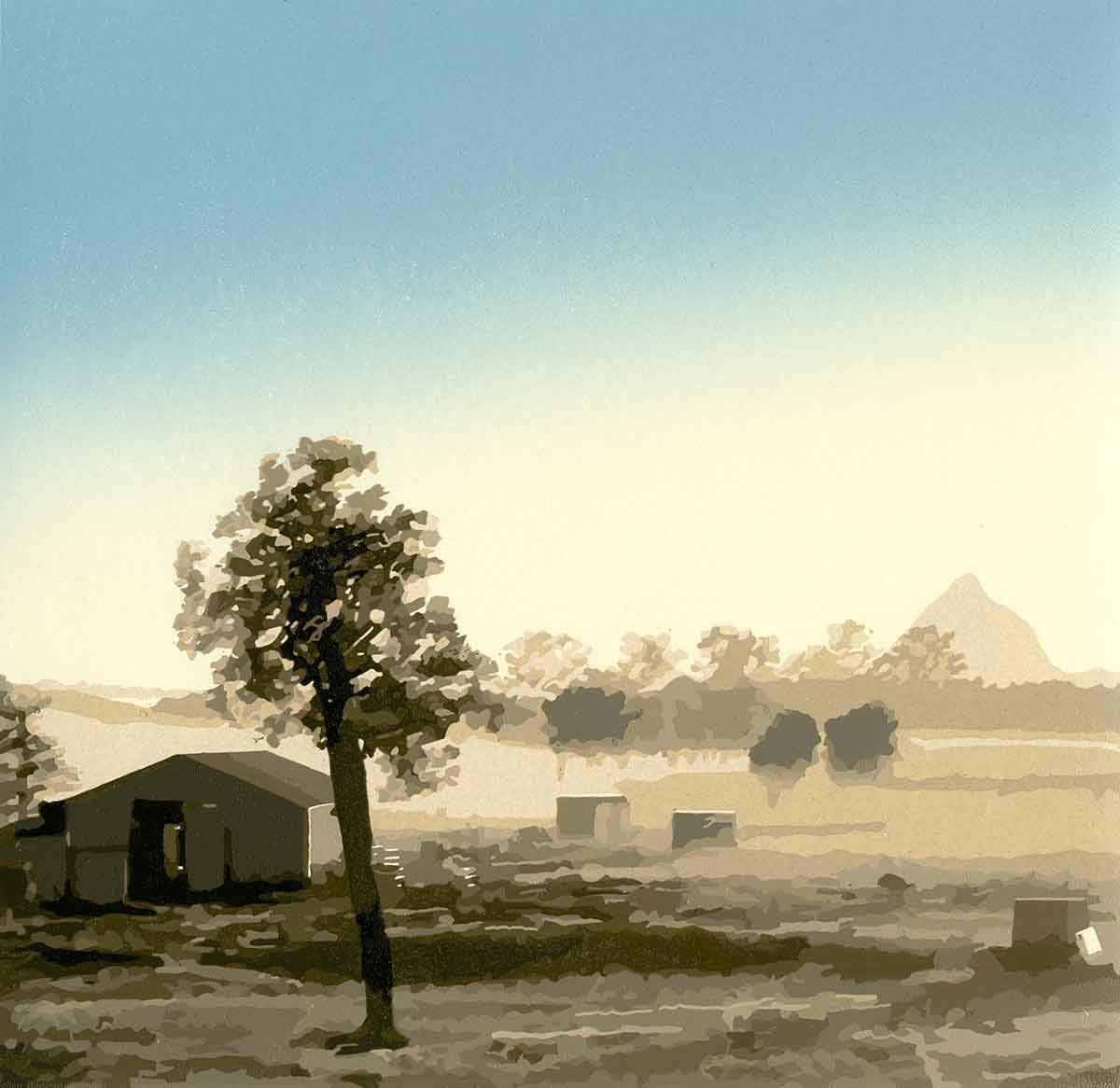 The Local Artist Local Content 2018 Art Prize
2018 saw 180 entries with 40 talented artists across 4 categories being awarded the title of Finalist. The categories are:
Oil or Acrylic
Watercolour
Mixed/Other Medium – where my lino print sits
Three-Dimensional
I am really proud to have been selected as a Finalist. Its exciting to see a reductive lino print recognised in an art prize that represents such a diverse range of media. A big CONGRATULATIONS to all the Finalists!
Winners are announced at the official exhibition opening Wednesday evening 17 October 2018. The event, and subsequent exhibition, is held at the Caloundra Regional Gallery.
The exhibition of all finalist works opens to the public Thursday 18 October, closing Sunday 9 December 2018
The People's Choice Award announced on Wednesday 12 December 2018.
Click here for more information about the event, including past winners and finalists.
About 'Beerwah Rising'
This print is a 16 layer reduction lino print. It is a printmaking process that I love! I love to create the work; and I love to teach the process.
At the time of writing this article there are 3 limited edition prints (from a total of 9) remaining:
one will be on show and for sale at the Local Artist Local Content exhibition running Thursday 18 October to Sunday 9 December 2018
another is on display and for sale at an exhibition of my work at Saint Vincent's Private Hospital Brisbane's "Outside In 2018"
and the final print is available for sale at Razorback Gallery / Montville Art Gallery.
Below is a video running through the process and different layers of the print.
Click here if you would like to read some detail about the inspiration for the image, and each layer.