Pressing Matters – Cover Girl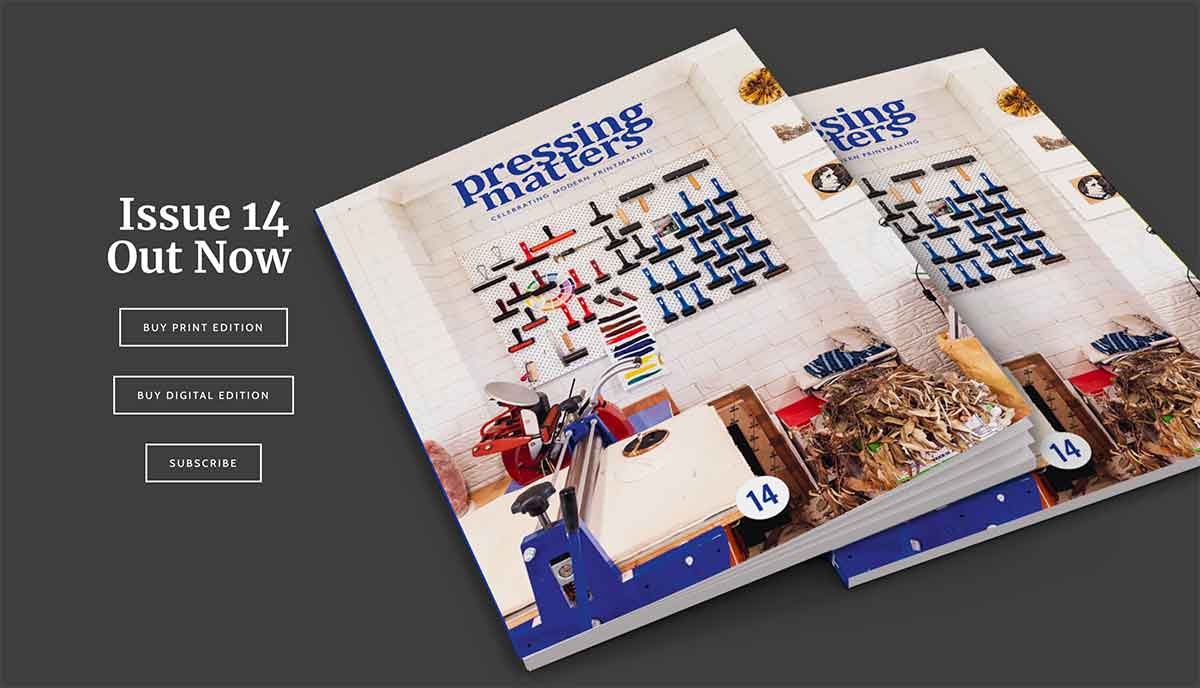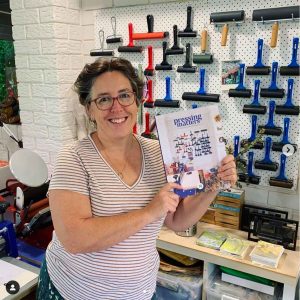 My 15 minutes of fame … my studio brayer wall has made the cover of issues #14 of Pressing Matters magazine.
I adore this magazine. Cover-to-cover jam packed full of inky goodness. Quality content beautifully presented introducing printmakers from across the globe; all sharing their love for the myriad of different printmaking disciplines, and each artist's interpretation and use of them.
I have been a subscriber since day one, back in 2017, and I'm honoured that part of my little studio adorns the cover ???
It is so exciting to see the publication grow in reach as it continues to share everything fabulous about printmaking.
Thank you Richard Muldoon from Vivid Photography for taking that photo! Neither of us had this end use in mind when it was taken, and both of us are pretty chuffed to see it adorning the cover of this magazine.
There is also a short story about my workshops on page 6 of the magazine.
It is possible to buy back-issues of the magazine, but some of the earliest issues have sold out. You can buy issues on a one-off basis, or subscribe. The publication is shipped internationally.

If you want to read about, meet or be inspired by printmakers the world over who you may already know and many you won't, then I can't recommend this magazine highly enough.
The magazine is also available as a pdf download. I don't think you can beat the feeling and experience of touching the cover then papers of the magazine. Flipping through the pages – crisp and clean, fresh off the press. Sitting comfy on the couch. Reading. Devouring. Smelling the ink on the pages. But, if for whatever reason you can't get the hard copy, then the pdf is a next best option.
The printed hard copy of the magazine costs £10 plus shipping. Exceptionally good value for such a wonderfully designed and produced publication. Visit www.pressingmattersmag.com to buy the current issue, back issues or future issues.