To giclee print or not to giclee print? That is the question.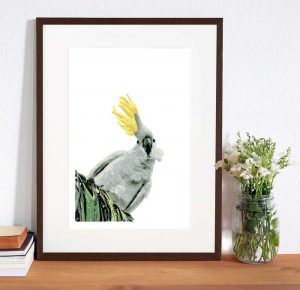 I have been asked many times over the past few months for 'reprints' of two of my favourite reductive lino prints – 'Watching' and 'Ruffled Feathers'. 'Watching' has sold out, and 'Ruffled Feathers' is available only as a framed print from the Montville and Peace of Green galleries.
So, to giclee print or not to giclee print? That is the question.
My editions have been quite small, with 16 being my largest edition to date. When an edition is complete, I'm not able to print another as the very nature of the reductive process destroys the block in the creation of the original edition.
So this week I made a momentous decision. I have decided to reproduce my more popular, sold out, original prints as signed, limited edition giclee prints.
There is controversy and confusion about the validity and value of giclee prints. Until I started to consider reproducing my own work I shared in that confusion. So I set about reading and doing my own research. With this article I want to set the record straight:
What is a giclee print
How does it differ from the original hand printed print
What is its value?
What is Giclee printing?
Firstly let starts with the pronunciation. I like to pronounce it as "glychee', as in the fruit (yes, I know that isn't correct). The actual pronunciation is closer to 'Zhee-Clay'. Giclee originates from the French 'la giclée', meaning 'that which is sprayed or squirted'.
Originating in the 1980s, giclee prints are printed using archival quality pigment inks, reproducing high-resolution digital scans or photographs of the original artwork. The giclee printing process results in greater color accuracy than any other reproduction method.
Simplistically, a giclee print is a type of inkjet print. It is however very important to understand that not all inkjet prints are giclee prints.
Vivid and pure colour with exceptional detail is achieved by the delivery of fine streams of fade resistant archive rated pigment ink onto fine art papers and canvas. This process is also considered to be one of the most stable colour printing processes available with today's technology.
Reproduction versus Original
In an earlier article, What is Printmaking, it was briefly explained that a commercially printed or photographic copy of an existing artwork is a reproduction.
A printmaking print is a single or multiple original. The artist created an image on a surface, then produced their final print (or edition) within the possibilities and limitations of their chosen technique.
Generally speaking, a giclee print is an archival quality reproduction. In this instance it is NOT an original as it is a scanned or photographed reproduction of the original artwork.
However, it must be noted that original art CAN be printed using the giclee method, when the original artwork exists in a digital environment. In this instance, printing the work is the production of the original print, be it in a limited or open edition.
Some artist may also work to 'enhance' a giclee print, but adding paint, ink or other material to it after it has been printed. This can render the giclee print an original in its own wight, but I believe that the description of the piece should note that a giclee print is part of the original work.
Giclee print papers
When it comes to reproducing my work, it is important to me that I do so on quality papers.
Printmakers love paper. I love paper. One of my favourite aspects of printmaking is working with and touching the quality papers I print onto.
I have chosen Hahnemühle paper for my giclee print work. A slightly textured cotton rag that will hold the detail of the original artwork. This paper is a delight to touch. It is an acid free, calcium carbonate buffered, archival museum grade paper.
Combining Hahnemühle paper with the pigment inks means the giclee printed image, with appropriate care, will retain its image and colour quality for years.
The value of Giclee prints
Value is a relative and personal concept.
What is the value of an original work of art? If the printed reproduction is a giclee print versus a large run offset print reproduction, is one more valuable than the other? In my opinion, of course it is!
There are many variables at work to determine the value of an original artwork. The same applies to an artwork reproduction. Is the reproduction a quality fine art giclee reproduction, a 'fake' giclee, or a mass produced offset print poster? Russell Tether Fine Art writes an interesting article about how to avoid Giclee print scams.
By the very nature of the process and materials, genuine giclee prints can be costly to produce. Properly scanning and photographing work, then printed onto quality printers, with quality ink and paper, immediately sets them apart in value from mass produce posters bought from a homeware shop.
When the artist has chosen to produce the print as a signed limited edition, this can work to increase the value of the work.
Whether the giclee print is a reproduction of a work of art originally created by a prominent artist, or an up-and-coming artist, if you like it, you too see value in the work. Giclee technology has enabled artists to share their work with a wider audience. It has also enabled collectors to enjoy artwork that would otherwise be beyond their budget or no longer available. When correctly identified, I believe that giclee prints do have a legitimate place in the art market; and a place with varying degrees of value, the same as original artwork.
It does not replace the original work, or its value; but it allows others to enjoy it, in the colour detail and definition displayed in the original work of art.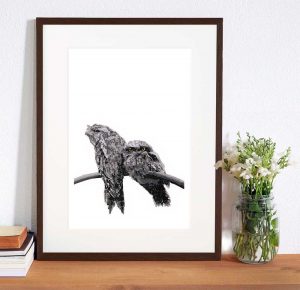 In summary
I hope this has helped with your understanding of giclee prints. I have accepted that there is a valid place in the market for giclee prints; and that they do hold their own genuine value.
If you want more information, there are a lot of online resources going into much greater technical details. Just check in with Google to see what he serves up on the topic.
If you're interested in having a look at, or purchasing, some of my giclee prints, click through to my Print Reproductions shop category.