Mother Tawny Frogmouth with her chick watching you watching them watching you. I watched this mum and chick in my garden for a few hours one afternoon. She was very protective of her young; she had another chick on a lower branch. They're a beautiful, gentle bird, and working with them as a subject is very relaxing.

Printed with 7 colours using oil based inks on BKRives printmaking paper. The eyes of the chick are hand painted with gouache..
Printed in 2016 in a limited edition of 12 prints, plus 2 artist proofs and 2 Hors de Commerce.
The edition has sold out and now resides in homes across Australia and in Wales. This print has also been reproduced onto greeting cards and available as single card purchases, or in packs of 5 or 10 cards, with matching envelopes.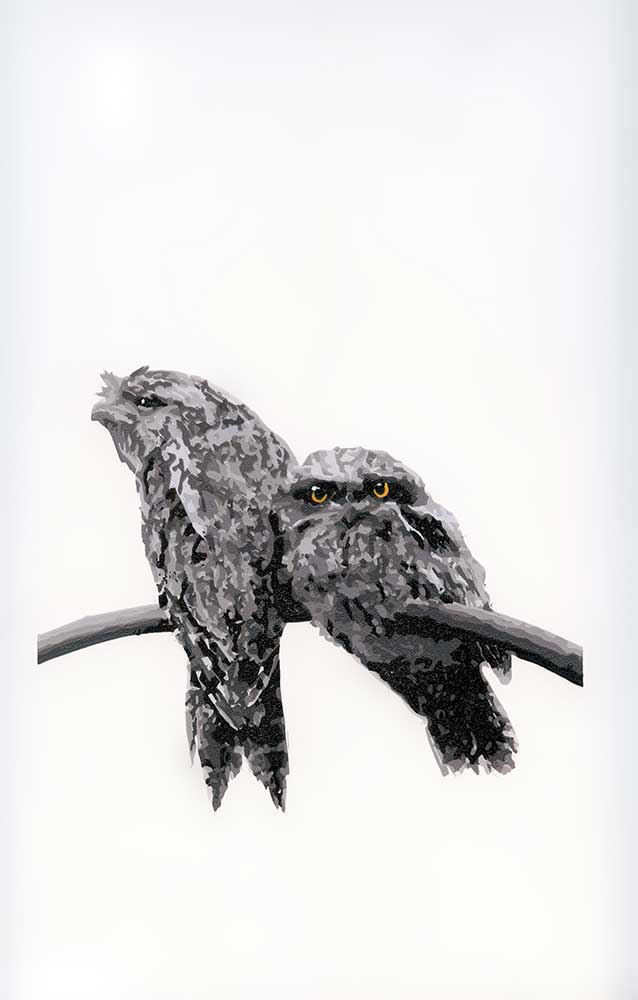 Save
Save