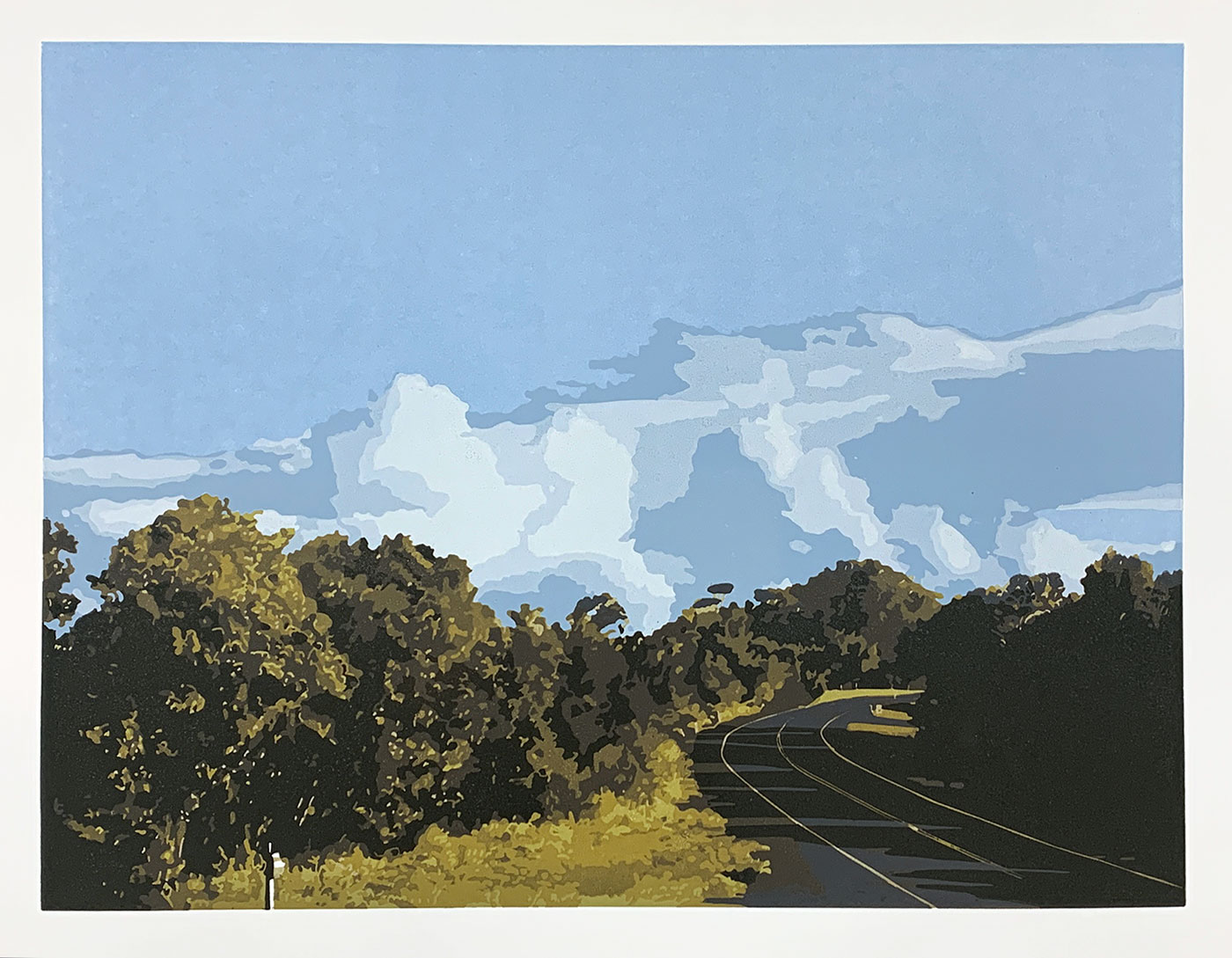 Take the long way home. Slowly meander along the back-roads. Drive with the radio on. Radio off.
Windows down. Fresh scenery. Look forward. Look left and right. Look up. Stolen moments before returning
to whatever realities await. Enjoy where the road takes you.
Click here to read about the inspiration and process behind this print in my blog.
Hand printed 15 layer reductive lino print
Printed on 300gsm Arches 88 printmaking paper
Limited edition of 10 prints
Image size 30cm x 40cm
Available for sale online unframed.
Available for sale framed and unframed at Montville Art Gallery, Montville.