Found
A collection of found feather treasures from our new home.
Australian Wood Duck
flying torpedos
Galah
raspberry screaching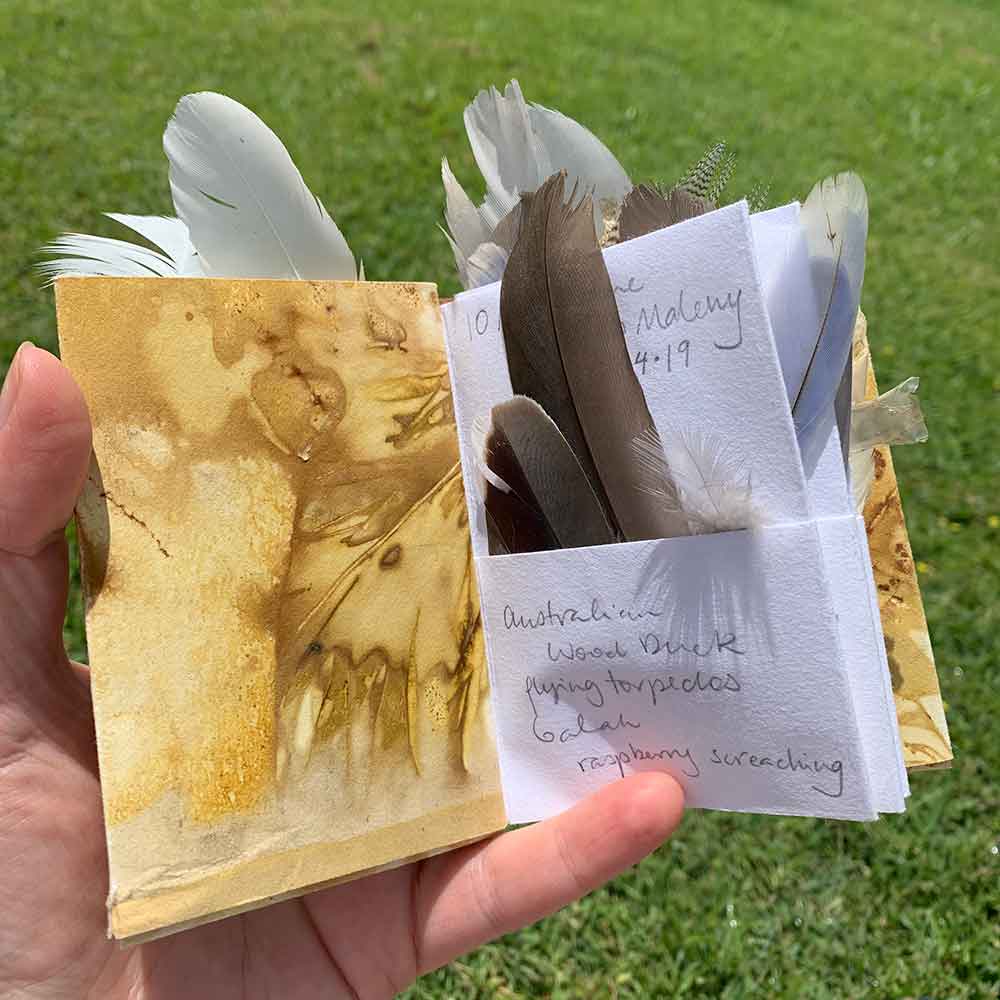 Pale Headed Rosellas
covorting couples
hanging in the Frangipani tree
Rainbow lorikeets
galahs laughing loud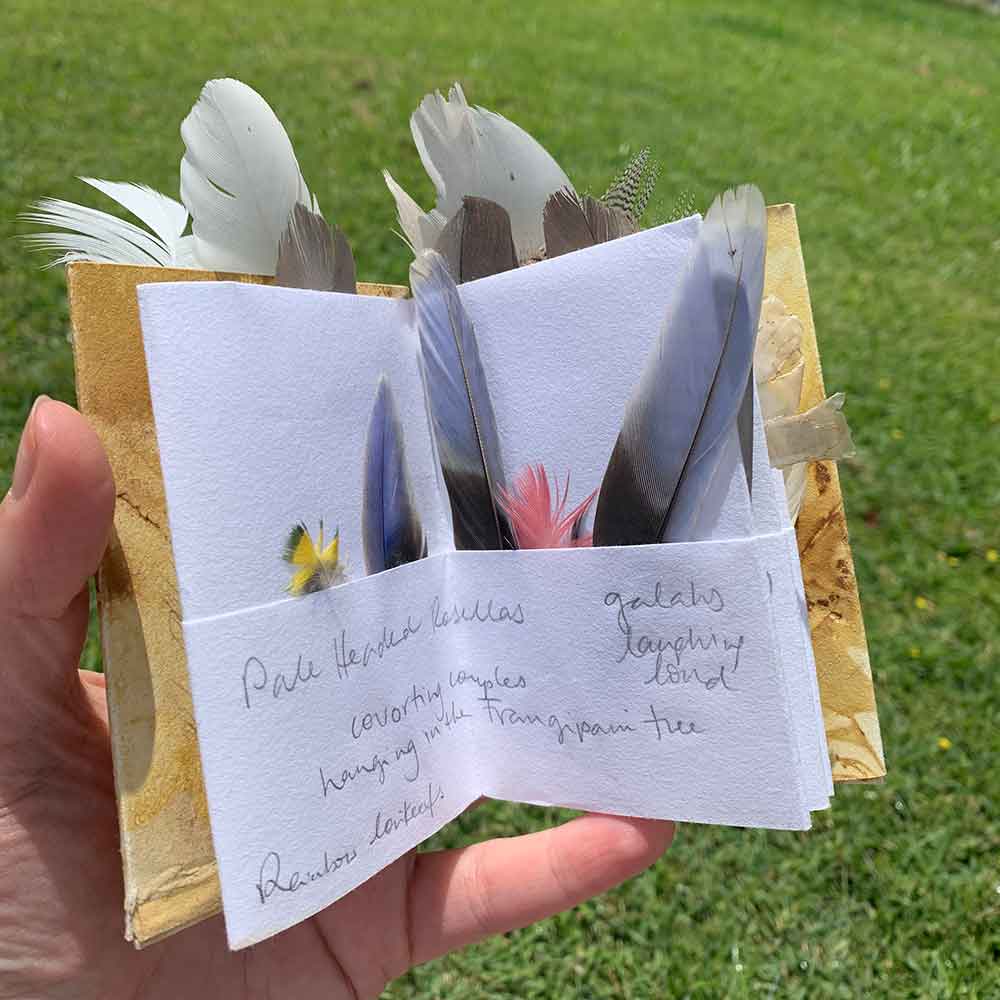 Magestic ducks
quack about
White faced heron
Stealthy patroling
searching for grubs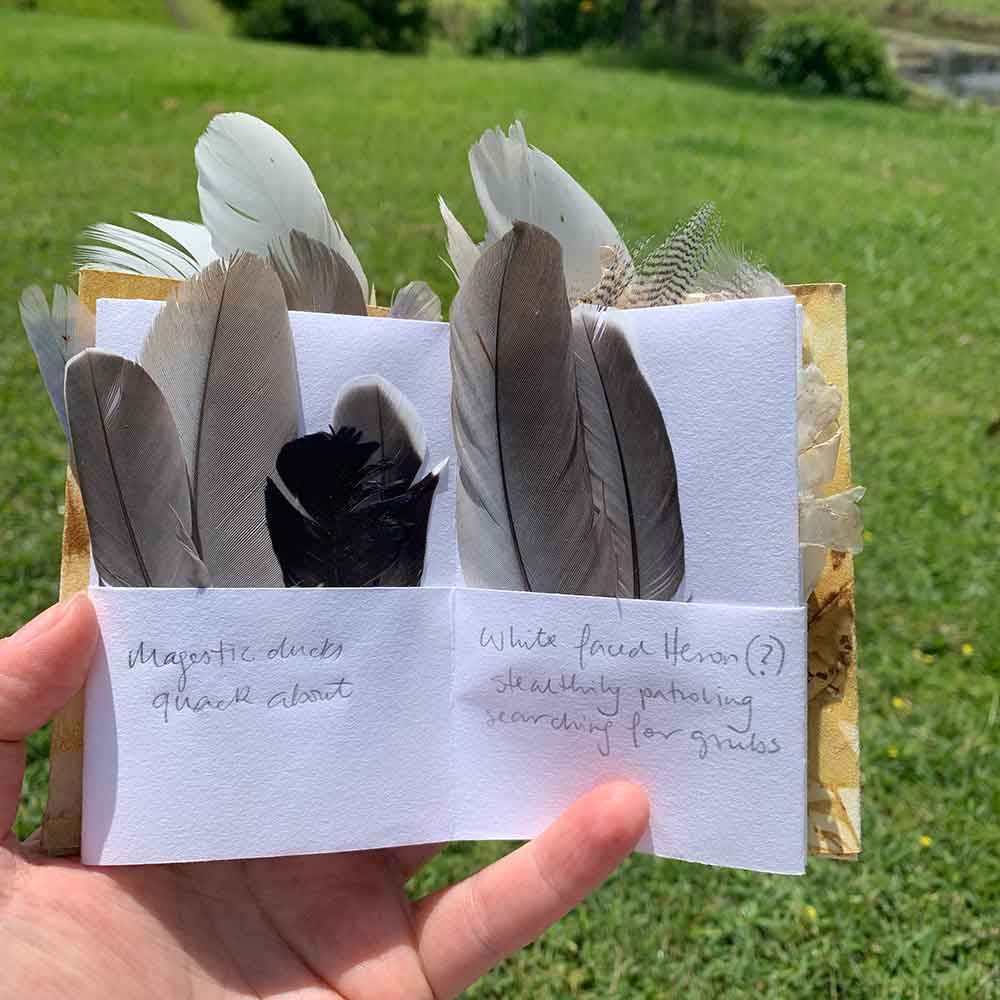 the drake protects
and provides
for his girls
ancient reptiles
building history
in the roof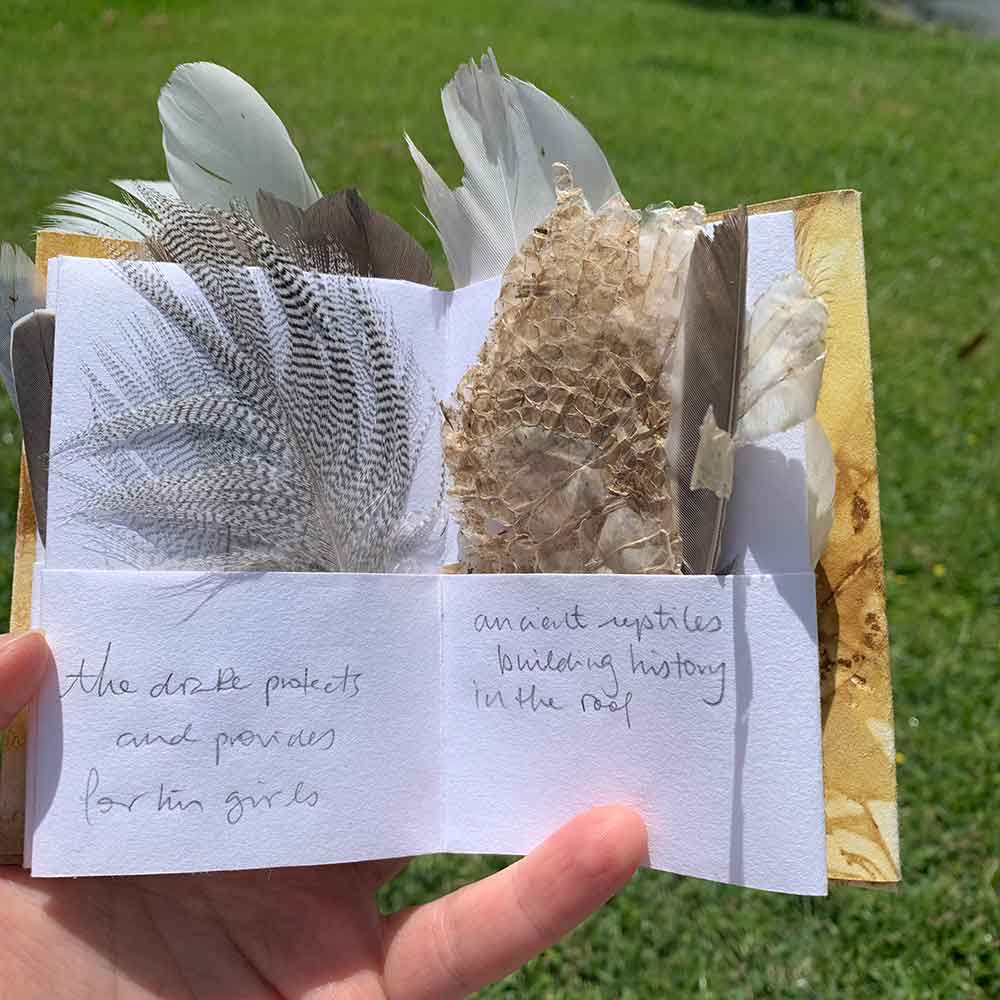 Sulphur Crested
Cockatoos
Sqwarking screaching
commanding their
territorial skies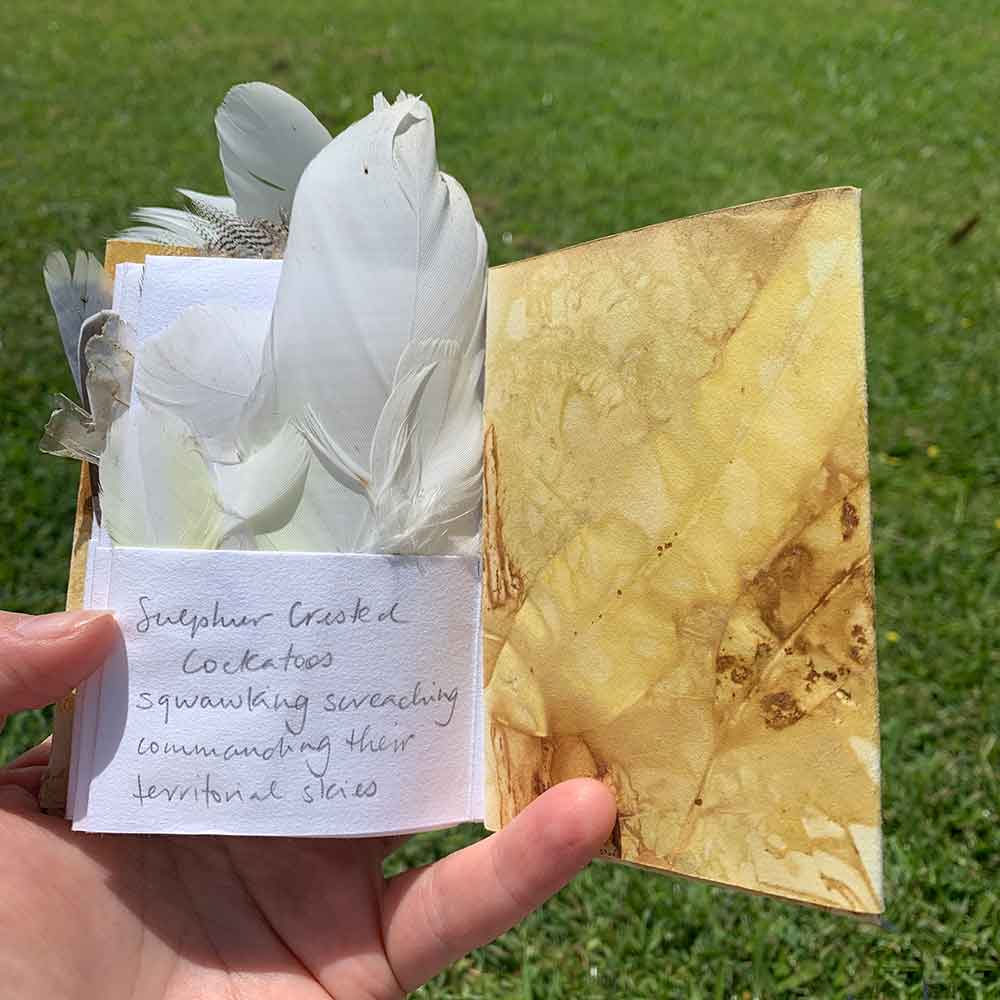 Colophon
I have a fascination with feathers. I have a growing collection and my featherdar improves with every feather I find on the ground.
I am fortunate to live in a beautiful are full of lively, colourful and varied birdlife. Since the day we moved in to our new home, I have been collecting feathers found on our block and placing them in this little book.
The internal pages are made from a Japanese Hosho paper making a pocket accordion structure. The little pockets hold the feathers.
The cover is made from my ow eco-printed paper – paper made with plant materials on my block. I made slip covers for the front and back covers, then another piece of eco-printed paper, folded and inserted as the spine to hold the book together. The paper is a Stonehenge 245gsm printmaking paper.
The structure folds together. No glue, stitching or tape – my favourite way to make handmade artist books.
I started this book mid-2019. It is still an ongoing project.