Passion for print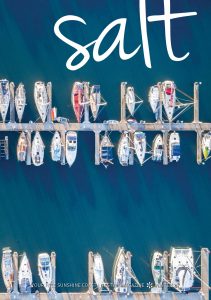 Look what just happened … viva la printmaking !!!
Salt Magazine Winter 2023 has just come out and I am one of the featured artists in this issue.
Thank you Salt Magazine. And thank you Montville Art Gallery.
If you don't know this magazine – it's a beautiful, high-quality, free lifestyle magazine all about the Sunshine Coast and Noosa, published every 3 months. There is always a fabulous focus on the arts, and I'm grateful beyond words for the feature ?
You'll find the latest issue at different locations around the Sunshine Coast and Noosa.
Or browse the digital version at issuu.com.