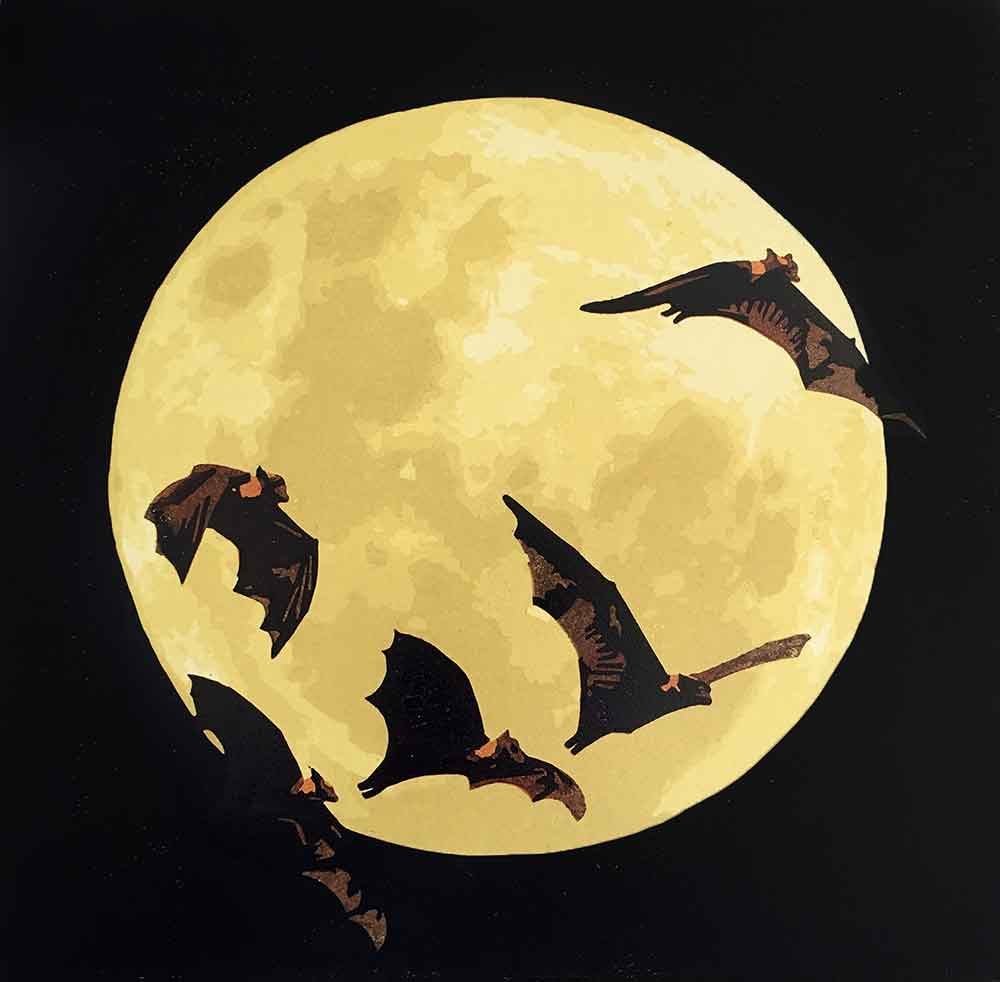 Night guards dutifully take flight on their evening routines, returning home before the sun.
Hand printed 9 colour reductive lino print
Printed on Stonehenge printmaking paper
Limited edition of 7 prints, plus 1 Artist Proof.
Image size 265mm x 270mm
Paper size 350mm x 355mm
Available for sale online unframed.
Available for sale framed at Razorback Gallery, Montville.